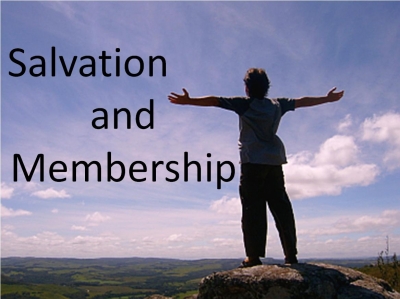 Becoming a Christian
Every person can become a Christian (a Christ follower) and be a child of the one true God! This is all you need to do:

1. First you must honestly realize you have sinned against God who is pure and holy.
2. Then truly choose to repent (tell Him you are sorry and turn from sin).
3. Accept that Jesus Christ was crucified as the sacrifice for your sins, making things right with God.
4. And finally, invite Him into your life as your Lord and Master, committing to follow Jesus and His ways.
Salvation (being rescued from the effect of sin so you go to heaven) cannot be earned. It is a free gift given to those who follow these steps. God wants Christians to be in fellowship with other Christians so they are accountable to one another for teaching, correction, care and encouragement. In this way we all mature as students and followers of Jesus making Him Lord of our lives.
Membership
What does it mean to become a member of Celebration Center?
As a Member you must
Desire to be a part of our church

Make yourself accountable to leadership

Support the vision and mission of Celebration Center in prayer, word and deed

Participate in helping the church as you are able

Honor God with His tithe at Celebration Center as a member of this church

Let the leadership know if and when you decide to give up your membership at Celebration Center for whatever reason
New Members are asked
To attend an Encounter Weekend (held only 3 times a year-plan on a Friday night, all day Saturday and half a day Sunday

To join a small group

To attend the New Member's function hosted by the Pastors

To complete Growth Classes to have a full understanding of the vision and purpose of Celebration Center.

There's a graduation upon completion of the classes. Your faithfulness, Godly character and diligence are celebrated!

(If someone cannot read or write or spell, it's okay! We will work with you, there are no grades.)
The Apostles Creed
I

believe in God the Father Almighty, Maker of heaven and earth; and in Jesus Christ His only Son, our Lord; which was conceived by the Holy Ghost, born of the virgin Mary, suffered under Pontius Pilate, was crucified, dead, and buried; He descended into hell [that is, the place of the departed righteous]; the third day He rose again from the dead; He ascended into heaven; and sits on the right hand of God the Father Almighty; from there He shall come to judge the living and the dead. I believe in the Holy Ghost; the holy catholic [universal] church; the communion of saints; the forgiveness of sins; the resurrection of the body; and life everlasting. Amen