Marriage Ministries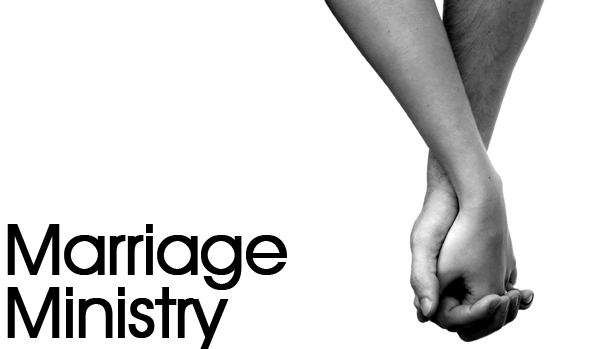 Marriage Ministry
Within our vision at Celebration Center we focus on strengthening relationships at all levels. Whether you are considering marriage, been divorced, or you've been married for years we have several resources to help you continue to do everything God's way. We at Celebration Center see marriage as a blessed covenant between a man, a woman, and the Lord. It is our honor to have the opportunity to support and equip a couple in their quest for a rich and rewarding marriage.
Our Marriage Ministry Vision
To assist couples in developing and maintaining marriage covenants that honor God.
Our Pre-Engagement and Engaged Couples resources are designed to assist a couple in deciding whether or not to enter into a lifelong covenant. Once they are committed, we hope to equip them with tools and counsel to develop a supportive and enduring relationship that will honor God.
Our Newly Married and Married Couples classes are designed to strengthen a couple's marriage by equipping them with tools and counsel. Our hope is that they will develop and maintain a marriage that honors God by allowing God's perfect love and acceptance flow through two imperfect people a husband and wife.
Our Vision
In all areas of ministry at Celebration Center we center everything around our vision and our goal; To honor God by making more disciples for Jesus Christ! Our vision will never be complete until we have won the world for Jesus Christ.
Pre-Engagement couples
Couples dating 9+ months that are thinking about getting engaged. Pre-Engagement Seminar Pre Engagement Seminars are offered to couples who are seriously considering marriage. This seminar focuses on helping couples build strong foundations and lasti... [
more
]
Engaged Couples
Couples who have become engaged and ready to set a date. Pre-Marital Counseling Sessions These sessions start with meeting with the Senior Pastors. 8 weeks of compatibility assessment material and clarification of expectations will be given the ... [
more
]
Newly Married Couples
Couples who are newly married up to their first anniversary. Nearly Married/Newly Married Seminar This seminar focuses on the aspects of a new marriage that the couple will be entering into. Look for dated on our calendar page! Marriage Mentors... [
more
]
Married Couples
Couples married for over one year who are looking to strengthen or save their marriage. Money Marriage Seminar This seminar presents the Crown Financial curriculum to provide the married couple with the tools they need to be good stewards of their ... [
more
]